Novak Djokovic, Viktor Troicki give Serbia early lead at Davis Cup
Novak Djokovic and Viktor Troicki give Serbia a strong lead to start their Davis Cup meeting with Russia. The team is now up 2-0 over Russia.
Novak Djokovic had a rocky start against his singles opponent, Daniil Medvedev. The Serbian dropped the first set 3-6, but found a way to pull ahead in the second.
Nole jumped out to 3-6, 6-4, 6-1 in the match before Medvedev retired after the first game of set 4.
Sighting cramps, the Russian could not go on after dropping the first game of set 4. Djokovic won the match 3-6, 6-4, 6-1, 1-0.
The Serbian tennis star is coming off of a tough tournament at Melbourne Park.
The six-time Australian Open winner and 2016 men's singles champion was upset by Denis Istomin 7-6 (10-8) 5-7 2-6 7-6 (7-5) 6-4. It was not the start to the Grand Slam circuit that Djokovic wanted. Seeing early success at the Davis Cup is a positive sign for the world No. 2.
The meeting between Serbia and Russia is just the second between the two nations. In 2008, Russia tasted victory, in a close 3-2 win over Serbia.
With the 2-0 start, Serbia is undoubtedly the favorite to win. Davis Cup action is underway all around the world this week. Team Australia saw a 2-0 start to their meeting with the Czech Republic. France also jumped out to a 2-0 lead over Japan.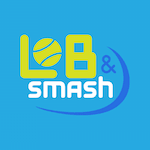 Want your voice heard? Join the Lob And Smash team!
Write for us!
Check back for updates on the men's ATP World Tour, the women's WTA Tour, and other tennis news from Lob and Smash.