Analyzing what's next for Federer
Roger Federer has had a downswing in form after victories in Australia and Rotterdam. After securing the number one position, Federer has since failed to defend titles in Halle and Wimbledon, along with the sunshine double. With a fourth-round exit in the US Open among latest upsets, what can the Swiss Maestro do to turn his season around?
Federer had a stunning start to his season, winning 17 matches in a row to start his 2018 campaign. However, after his loss to Del Potro in the Indian Wells Final, he's gone on to lose 5 more matches. The most shocking loss came in the US Open, with Federer crashing out in the fourth round against John Millman in 4 sets (Rumour has it that he was sick during the match).
There are several issues with how he's been playing and they don't seem to be improving any time soon. What are they and what can he do?
Technical inconsistencies
Federer's footwork has always been fluid, quick and technically sound. However, ever since his loss in Indian Wells, Federer's footwork has been sloppy and lazy. When playing any shot, your footwork is extremely important since transferring energy from throughout your body to hit the ball needs to be extremely fluid. Footwork is one of the first steps (quite literally) to achieve that and while you can hit a shot well without excellent footwork, they're a few and far between.
Aside from that, Federer has increasingly been relying on his serve and the one-two punch to win matches. His serve has also started to fail him. Because of that, his matches have become increasingly scrappy affairs.
Saving grace
The good news is that while the above-mentioned inconsistencies are prevalent, they only seem to appear in a few matches (at least prominently). Federer's had the upper hand at some point in every match he's lost. While this has been happening for a few years now (Federer has always been an excellent front-runner), it's a lot better than losing straight up.
Conclusion
Federer is 37 years old. Inconsistency at this juncture in his career is not really that surprising. Cutting his schedule in 2017 worked very well. Perhaps a further reduction is in order (Only big tournaments + unavoidable warmup tournaments like Halle). He needs to be well rested for the tournaments he plays. Federer has looked tired in several matches he's played (have you ever seen Federer drenched from top to bottom ever?)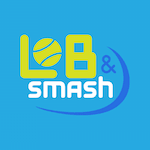 Want your voice heard? Join the Lob And Smash team!
Write for us!
Reducing his schedule is the way to go, especially if he wants to play longer. The Olympic Gold is one of the only achievements missing in the exhaustive cabinet of medals and trophies, so it has to be a goal for Federer to try and play the Olympics. It's no coincidence that he's sponsored by Uni-Qlo now, which is a Japanese company (2020 Olympics will take place in Tokyo).
What his schedule will look like is obviously up to Federer, but we're hoping for a shorter one.