What's next for Andy Murray?
Andy Murray has now played eight matches since his return in Queens, with his best showing at the Citi Open in Washington(Quarterfinals). His record stands at 5-4 this year and he's currently ranked outside the top 300. With Shenzhen being his next tournament and a wildcard in Beijing, can Murray begin another tennis renaissance?
What's interesting is that Murray is likely to play 3 tournaments (Shenzhen, Beijing and Shanghai) before the commencement of the indoor hard court season. Murray typically plays Vienna, Paris and the World Tour finals (which he's guaranteed to miss unless he wins every tournament he enters).
Questions of fitness
While Murray has returned to a respectable level on the court, questions about how fit he is continue to linger, especially since he withdrew from the Citi Open due to fatigue before his quarterfinal match against Alex De Minaur.
In his grand slam return in the US Open, Murray lost to Fernando Verdasco in the second round in four sets. While the scoreline might seem to suggest a straightforward (even if slightly difficult) match for Verdasco, the final game of the match itself lasted over 15 minutes.
The main reason why Murray's fitness is on stake is due to the fact that it hasn't really been tested yet, except for in the Citi Open, which ended poorly. He will have to win several matches to make a comeback and for that to happen, he needs to be fit.
Three tournaments in a row isn't the best idea
Murray is scheduled to play Shenzhen in the coming weeks along with Beijing, for which he received a wildcard months ago. It's very likely that Shanghai will award Murray a wildcard to the tournament (He did win it only 2 years ago).
Regardless of how deep he goes in these tournaments, it really isn't a good idea for Murray to be playing 3 tournaments in a row. He's getting older and he's barely back to competition after a career-ending hip injury. While an argument can be made for needing more time on the court, it has to be in a responsible manner and a potential 16 matches in 3 weeks is an exorbitant amount of matches to contest.
Stacked draws
Shenzhen and Beijing have stacked draws for tournaments their size, with Shenzhen having several promising next-gen talents who could most definitely challenge Murray. While this could be a fantastic test for Murray to see if he's ready to start winning, losing early in these tournaments won't do any favours to his confidence.
Conclusion
Regardless of how he performs, playing in 3 tournaments back to back will have its toll on Murray's body. On the other hand, clinching a title would do wonders for Murray's morale and push him in the direction that took Djokovic to new heights after a disastrous start to the season.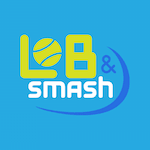 Want your voice heard? Join the Lob And Smash team!
Write for us!
If that does happen, expect a renaissance or a last hurrah for the big four as they begin their twilight years on the tour.