Best win since comeback? Murray beats Goffin; Reaches Shenzen QF
After battling past fellow wildcard in the first round of the Shenzen Open, Andy Murray posted his best performance since his comeback, overcoming #11 ranked David Goffin in straight sets 6-3, 6-4 to reach the quarterfinals at the Shenzen Open in China.
While Murray's serve was broken twice in his road to victory, it is nonetheless impressive for the Brit to win against such a highly ranked opponent in straight sets. Sidelined for almost a year, Andy Murray's form has slowly been building to lead to the inevitable: a big victory.
Solid, but inconsistent at times
Murray's match against Goffin was solid. His footwork and movement were markedly improved in comparison to his first round against Chinese wildcard Zhang Zhizen. Despite the improvements, Murray's match still saw several moments of inconsistencies: his coherency in his movement would collapse and what would seem like an easy point was lost.
This isn't all that surprising considering the fact that Murray himself has admitted that he's only at an 85-90% of his usual physical fitness.
Only upwards to climb
Murray only has upwards to climb as he continues his comeback from his hip injury. Facing Fernando Verdasco next, his game style is very different to Goffin's: Good serve, lots of topspin and variation. This worked well for Verdasco in the US Open, where he won in straight sets.
Regardless of whether the match ends in victory or defeat, things are looking really bright for Murray. His scheduling has been very prudent so far and to further better his fitness, Murray will be working on strengthening his core and conditioning his body for match fitness.
There are other things that Murray has spoken of: one being that he would like to utilise playing at the net more often. Many spectators and pundits suggested this change-up to Murray's game seeing that his body will perhaps not be able to keep up with his physically taxing style of play. Besides, Murray has excellent hands at the net and there's little that can go wrong with this approach if he practices it enough.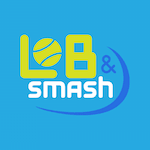 Want your voice heard? Join the Lob And Smash team!
Write for us!
At the end of the day, 2019 will decide how Murray's career will be until his retirement. With the kind of progress Murray has made, it seems likely that he can contend for big titles.